This is a time limited special offer. The EARLY BIRD SPECIAL WILL END and the PRICE
WILL GO UP WITH EVERY ORDER! Sign up now and secure your early bird discount today!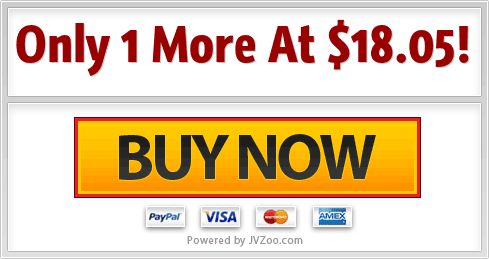 We will soon be selling the Covert Hover Plugin for $67 or more. But you
will save over 70% when your order from this special early bird page today!
From: Soren Jordansen, John Merrick & Cindy Battye aka The IM Wealth Builders
Subject: Compelling Your Visitors To Share Your Blog Content & Propel You To The Top Of Google
Traffic is the lifeblood of any blog.

You can have the best product or service in the world. You can have a killer blog that could sell sand in the Sahara desert. But, if you don't have any prospects seeing your blog, you won't make a cent.

That's why we marketers spend so much time, effort and money trying to put our blogs and offers in front of targeted leads. But it doesn't have to be that hard... not when you know which marketing method works best for driving a lot of traffic.


Social media has become the most effective way of generating traffic to your blogs, and there are a few very good reasons for that...

Firstly, social signals is quickly becoming one of the most important factors when Google decides how well your blog should rank.

To put it simply... The more people you have sharing your content the more important you look to Google and the higher they will rank you.
But, social sharing is not just important for search engine rankings.

When people share and like your content on social networks, their friends and followers will not only see your link - they get the chance to share and like it too - making your link go viral and bringing even more eyeballs to your site.

In fact, chances are that you will get even more traffic directly from the social sharing sites like Facebook than you will from the resulting ranking benefit in Google.

Recent studies have also revealed that the majority of internet users base their online shopping decisions on recommendations they have seen on social media sites.

So, not only will social media bring you more traffic - it will bring you the right kind of "credit card in hand, I'm ready to buy now" visitors.

Bottom line: getting people to share your blog content on social media sites is massively important these days!
That is the main problem...

We all know that getting social shares is important - But getting people to share you content is very hard...

If your blogs are anything like the average blog out there - that Facebook like button you put up is likely still sitting there with a big fat zero on it.
And chances are very high that you are not getting the social traffic you want (or deserve).

It's not all doom and gloom though...

In order to fix this problem we simply need to identify why people are sharing your content. We did a lot of research on this and found...
You have probably come across the term "banner blindness" before?
Basically in the early days of the internet the very first and (for a long time) only way to monetize a website was to have banner ads on it.

The result was predictable...

Pretty soon all websites were sporting banner ads - and it did not take very long before visitors started going banner blind.

It quickly became obvious that those colorful banners in the header and sidebars were ads...

And after a while people simply started ignoring them - and they did it on an almost subconscious level, having their mind block out the banners from the overall picture it formed of the site.

The end result...

Click through rates on banner ads went down the drain - and that's the reason we now measure banner advertising cost in ECM (cost per thousand displays) - as it usually takes thousands of displays to get any clicks.


You may be asking yourself: "what does all this have to do with social sharing?"

...And the answer is everything!

Because the same thing has already happened to your social sharing buttons - your visitors have gone button blind on you!

The first time people saw social bookmarking/sharing buttons on a blog they noticed them! The had not seen them before and it drew their attention... and with attention came clicks

Fast forward a few years to today...

And every single blog on the planet have social sharing buttons on them - heck they are often built in to the theme as a default setting.


Again the result was predictable

Most people started treating the social sharing buttons as just another part of the site's background design - and their brain's would simply block them from the visual image created while reading the content.
Not all content is created equal... Some types of content simply get more shares than others.

But don't worry!

We're not about to tell you that you need to write hundreds of pages of unique quality content that would be good enough to win you a Pulitzer Prize!

The solution is really easy!

All you have to do is log in to your Facebook account and have a look at your wall.

You will quickly realise that the vast majority of the posts your friends like, share and comment on are photos and images.

And this is universal - in fact 70% of all shared posts on Facebook are images or photos!
But it gets even more interesting when you look at what type of posts are most likely to go viral on Facebook - 93% of all viral Facebook posts are images or photos!
And this is, of course, just Facebook... The story is the same on all the social networks.

In fact some of the most popular social networks like Pinterest and Tumblr are completely image based. And even an old school social bookmarking site like Digg has turned to an image based format in order to regain marketshare.
In order to get people to share your content on social media and build profitable traffic for you...

You need to use images and photos in your blog posts, as this is the kind of content people are most likely to share

And you need to overcome their "banner blindness", attract their attention to your social sharing buttons and get them to click them

Using images on your blogs is easy... the other part is a bit harder.

That's why we set out to create a simple, yet super powerful new WP plugin that would grab your visitor's attention and compel them to share your images on the social networks... Building links and traffic for your blog on complete autopilot.

And after months of research, development and testing - we are extremely proud to bring you a plugin unlike anything you have ever seen before...
To see Covert Hover in action, go ahead and hover your mouse cursor over the image below...
This is exactly what Covert Hover will do for images on your WordPress blogs. As you can see the plugin really grabs your attention and it will do same for your visitors as they have never seen anything like it before!

Getting their attention is half the battle won... And with the social sharing buttons now right in front of them, on an image, the exact type of content they are most likely to share...

Your social sharing count will go through the roof when you start using Covert Hover on your blogs.


First of all... If you haven't done so already... I highly recommend that you watch the video above, where I give a completely walkthrough demo of how this powerful plugin works.

But if you prefer to read...

Covert Hover is a super simple to use and install (1 click install) WordPress plugin. That means it will work on any computer, all you need in order to use it, is a self hosted WordPress blog.

When you're inside Covert Hover is super simple to set up with our easy to to follow step-by-step wizard...

Select one of our sets of custom made professional looking social sharing buttons.

You can even select if you want to use the buttons to gain followers on the social networks - or to have people share your image and site.
Next you select one of our attention grabbing background images...
And finally you choose the effects you want to use and where you want to apply this Covert Hover to.

You can automatically apply it to all images on posts, pages or everywhere else on your blogs... and you can also manually apply the PulseHover to any image on your blog.
That's it - you hit save and your new Covert Hover is automatically active on all your images and you can now...
But even though this is super simple to set up - you can of course fully customize your Covert Hover effects, by...
And...
When people hover their mouse over your images, as most people naturally do when reading, Covert Hover automatically kicks into action.

The hover effect will grab their attention... because it's unexpected and something they have never seen before.

Your social sharing buttons are right there in front of them... on the very thing that caught their attention.
With their attention drawn we have overcome the first "button blindness" problem and already won half the battle.

And since the buttons are on an image - the very thing they are most likely to share with their friends - the odds of them sharing it on social networks just exploded beyond counting!

The bottom line is that... this strategy works like a charm - in fact...
It stands to reason right? In one fell swoop you will be countering the two biggest reasons stopping your blog from getting very many social shares...

We have tested this extensively on our own network of blogs and it really does work extremely well!

But...
Instead of using Covert Hover for social sharing - you can have a banner appear whenever people hover over one of your images.
Using the proven attention grabbing power of Covert Hover, you can use banner ads to send traffic to any link you want. This could be affilate links or your own sites.

Whatever you choose, you will see higher click through rates on your banners than ever before - and the end result will be more sales, more commissions and more money in your pocket!

And you can, of course, easily upload your own (or affiliate program) banners and link them to anything you want.
You can also use Covert Hover to add a buy button that will appear whenever people hover over one of your images.

This is insanely powerful!

For example... Just imagine making a blog post promoting an Amazon product.

When people hover over the image in your post PulseHover kicks in an displays the Amazon "Buy Now" button right on the image where people can't miss it!
When they click the button they will go through your affiliate to Amazon and you will earn a commission on anything they buy!

And this is not limited Amazon - you can upload any button you want and link them to anything you want... Amazon, other affiliate programs or your own products.
And because we are fully committed to you and want to make sure you succeed with Covert Hover, we're also going to give you...
Full Video Tutorial: showing you how to install the Covert Hover plugin on your WordPress blogs.


Additional Video Tutorials: showing you step-by-step how to use Covert Hover, plus tips on how to get the most out of the plugin.


Easy To Follow Help File: with explanations and descriptions of all the settings and functions in the Covert Hover Plugin.


Priority Support: full access to our help desk for any comments, questions or problems you may have
For the next few people who order we'll even add...
Yep, you read that right!

If your order the Covert Hover plugin from this special page today, we'll even include multi-site and site flipping license at no extra cost!

That means you can...
Use Covert Hover on as many of your own blogs as you like - existing and future ones!


You can even use Covert Hover on blogs you build for clients or on blogs you flip for profit!
Obviously people are willing to pay big money for a simple to implement technology that has been proven to increase your rankings, social sharing, backlinks, traffic & sales

And we fully intend to release this at a much higher price later on - $67 or more! But right now, and from this special page only... You can get your hands on the Covert Hover plugin for a fraction of that!

And when you order today you'll be "grandfathered" in and receive free updates for life!
Just remember that this is a special early bird price for a limited time only.

The price will go up!

And you will certainly not see multi-site and site flipping licenses included at such low a price, ever again!

So take action today and...
Regular Price $67 Today...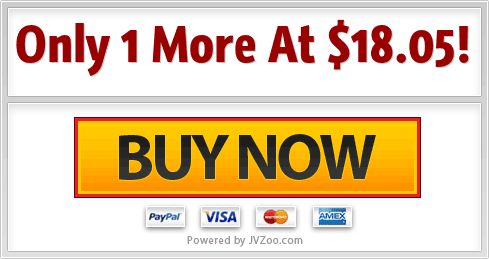 Order online safely and securely
100% Secure, Full Encryption Is Being Used
You'll receive your order instantly even if it's 2 am!
See you inside...
Soren Jordansen, John Merrick & Cindy Battye
Soren Jordansen, John Merrick & Cindy Battye
"The IM Wealth Builders"
P.S. The only way you can lose here is if you walk away empty-handed... This really is the most effective way to generate, more social sharing, more clicks, leads, sales and traffic from your blog!

PRODUCT GUARANTEE: We'll be totally straight with you here... If you plan on purchasing then asking for a refund, please don't order a license. This is a very limited offer, so if you are not 100% committed then leave the license for other people who are and who will put it to good use. We only want to work closely with serious marketers and genuine folks that are ready to take their business to the next level.

But because we want you to start today with total peace of mind your investment is backed up by a full 45 day money back guarantee - You will be ordering with confidence and this eliminates any kind of risk on your part.